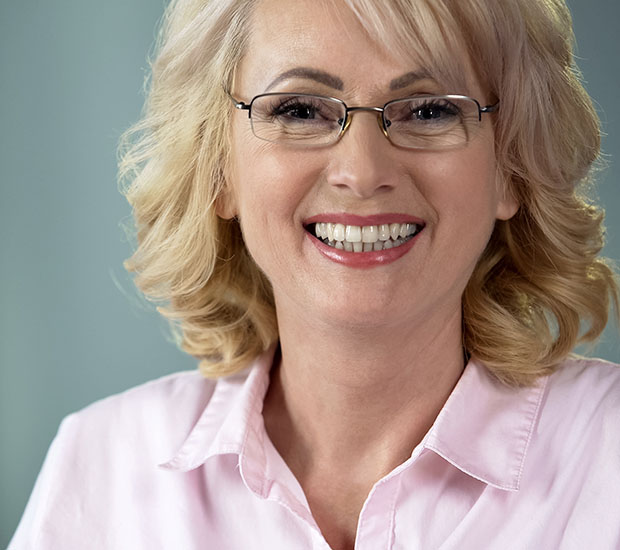 PinHole Surgical Technique
Boca Raton, FL
The PinHole Surgical Technique is a non-invasive procedure that helps resolve gum recession. Gum recession typically indicates severe tooth decay and can lead to bone and tooth loss when left untreated. It also affects the physical appearance of a person's smile as the teeth become elongated. The PinHole technique improves both the function and aesthetics of your smile without the need for surgery.
At Thomas A. Copulos DDS, PA we offer the PinHole surgical technique treatments for patients with gum recession who are looking for non-invasive treatment. Our team can help you achieve your desired smile without . To learn more about a procedure or schedule an appointment, call 561-763-1066 today.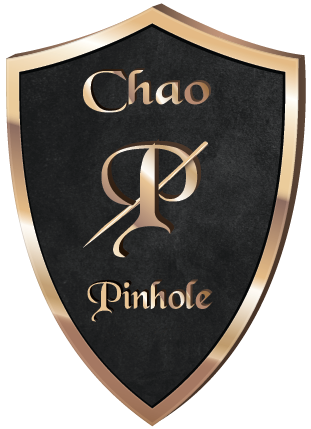 What is PinHole Surgical Technique?
The Chao Pinhole® Surgical Technique (PST), invented and patented by John Chao, DDS, MAGD, is a scalpel-free, suture-free procedure for correcting gum recession. Through a small hole made by a needle, Dr. Copulos uses specially designed instruments to gently loosen the gum tissue and glide it over the receded part of the tooth. Since there is no cutting or stitching, patients can expect minimal post-operative symptoms, such as pain, swelling, and bleeding.
Receding gums can weaken the teeth. Gum recession can also create unnecessary teeth sensitivity and root damage, leading to tooth loss. The pinhole surgical technique treats gum recession and repairs gum tissue without the need for invasive surgery. Most patients also are pleasantly surprised by the instant cosmetic improvement.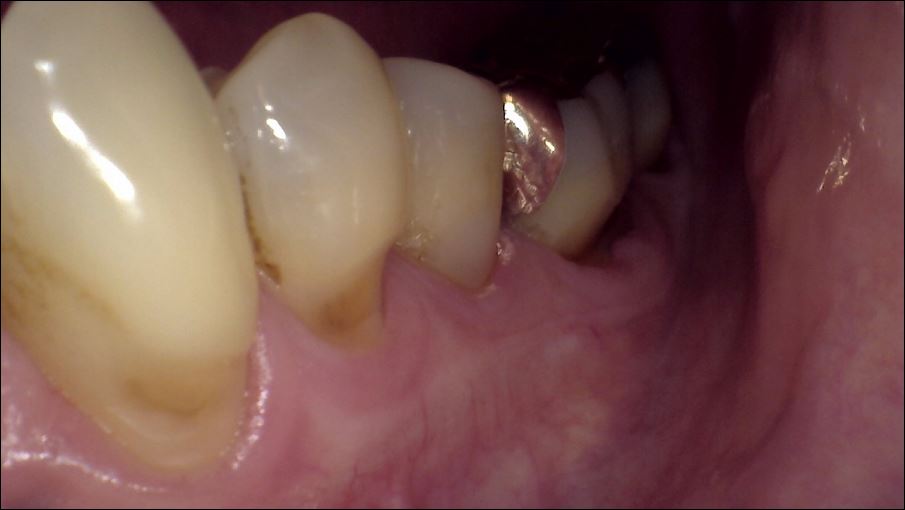 Before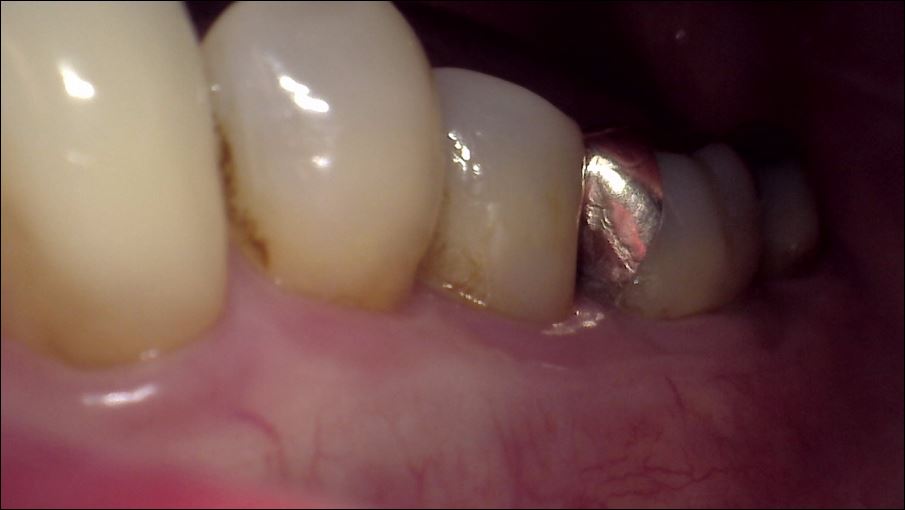 One Year After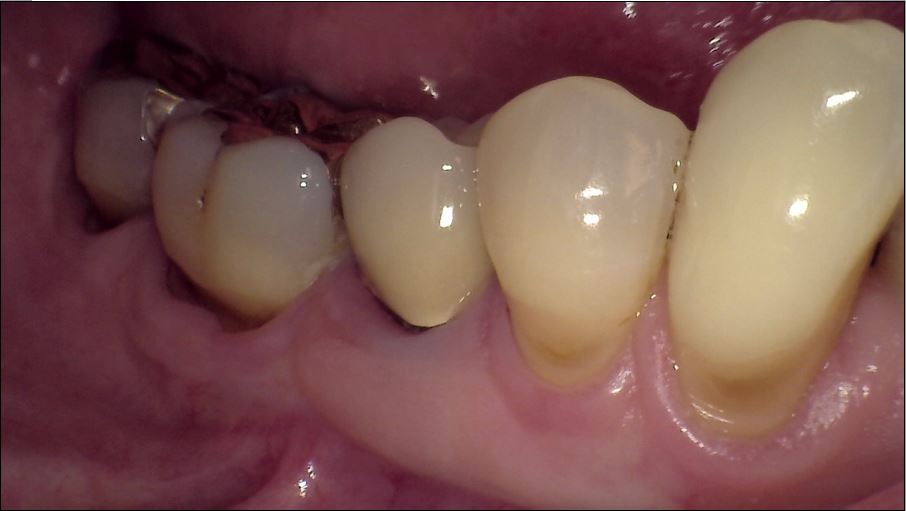 Before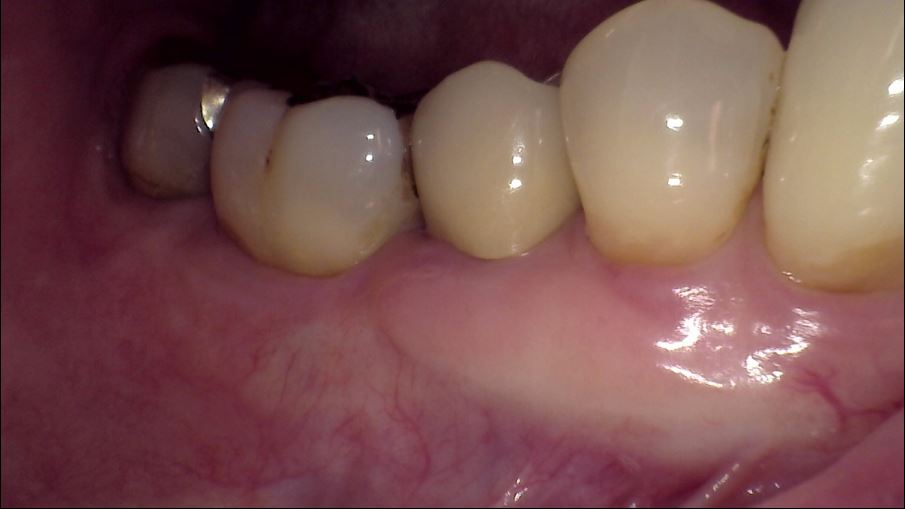 One Year After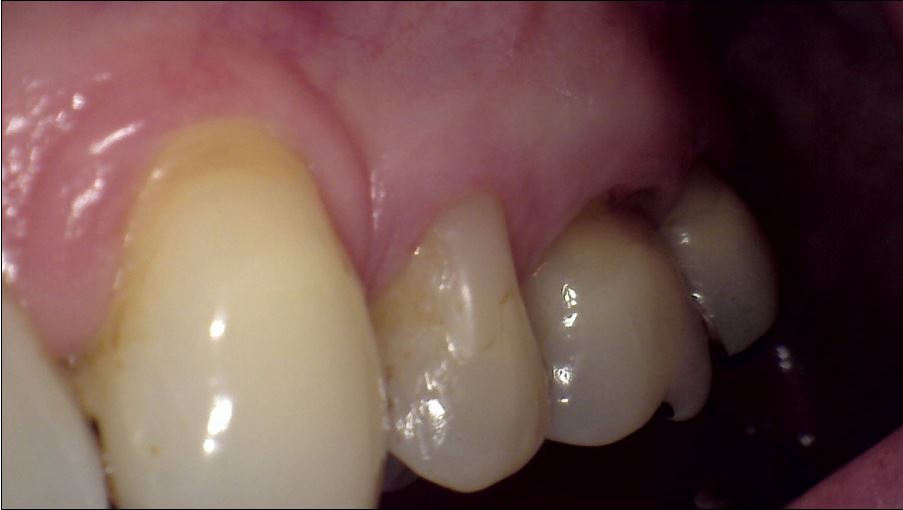 Before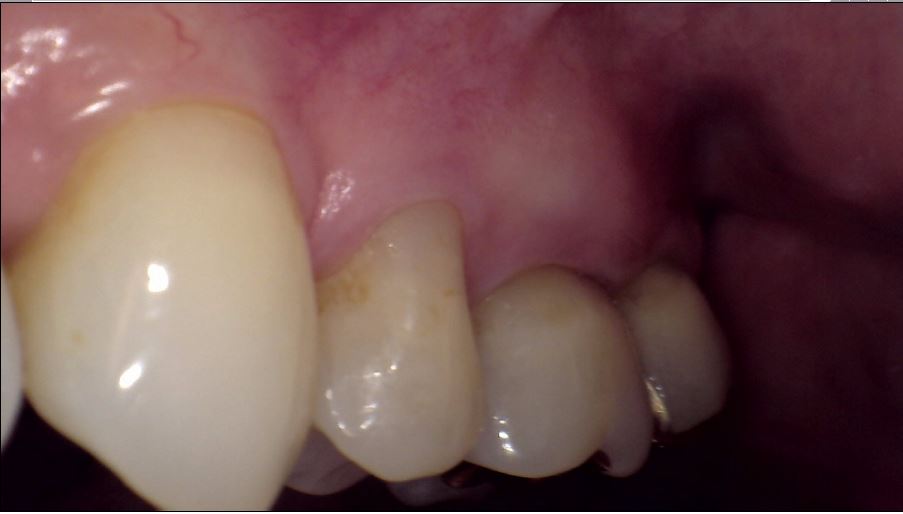 One Year After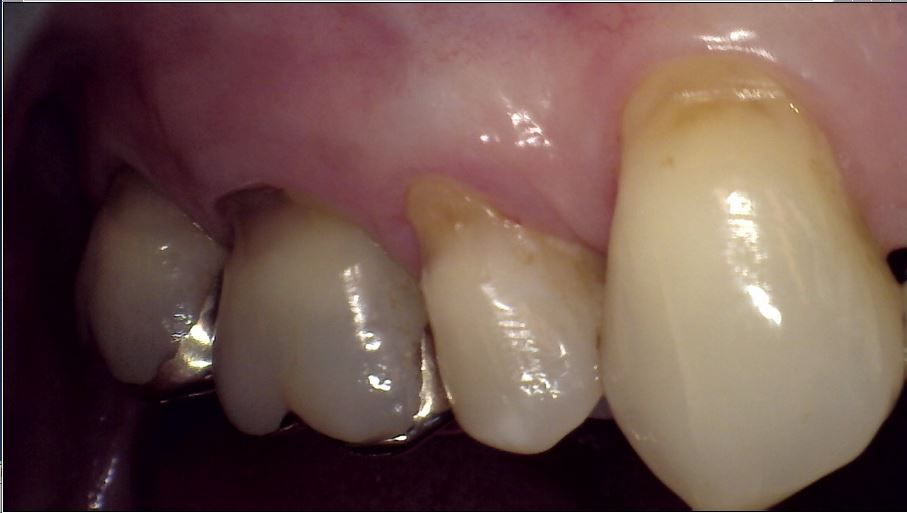 Before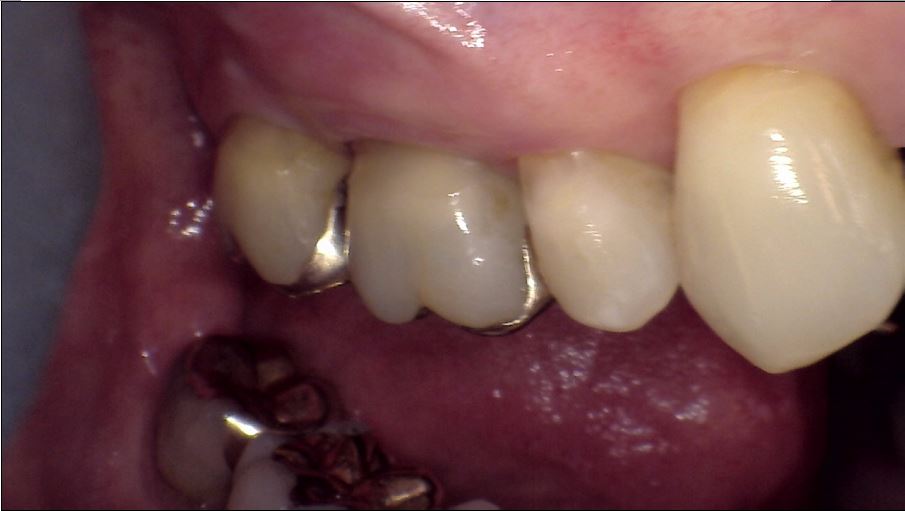 One Year After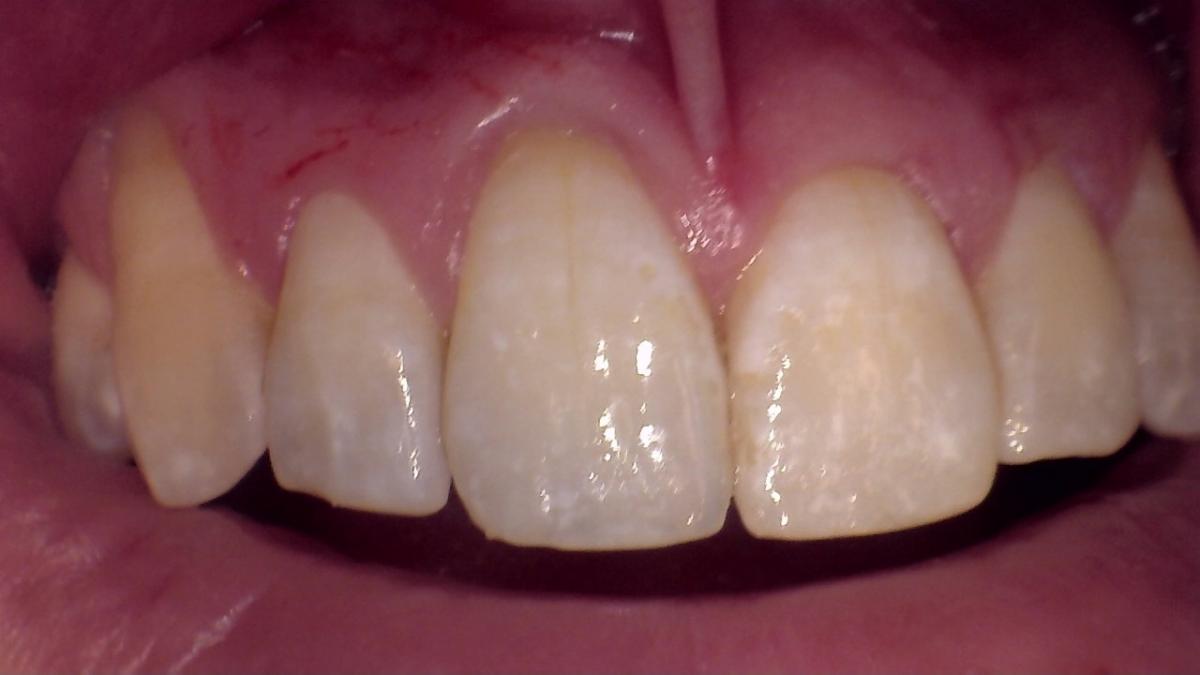 Before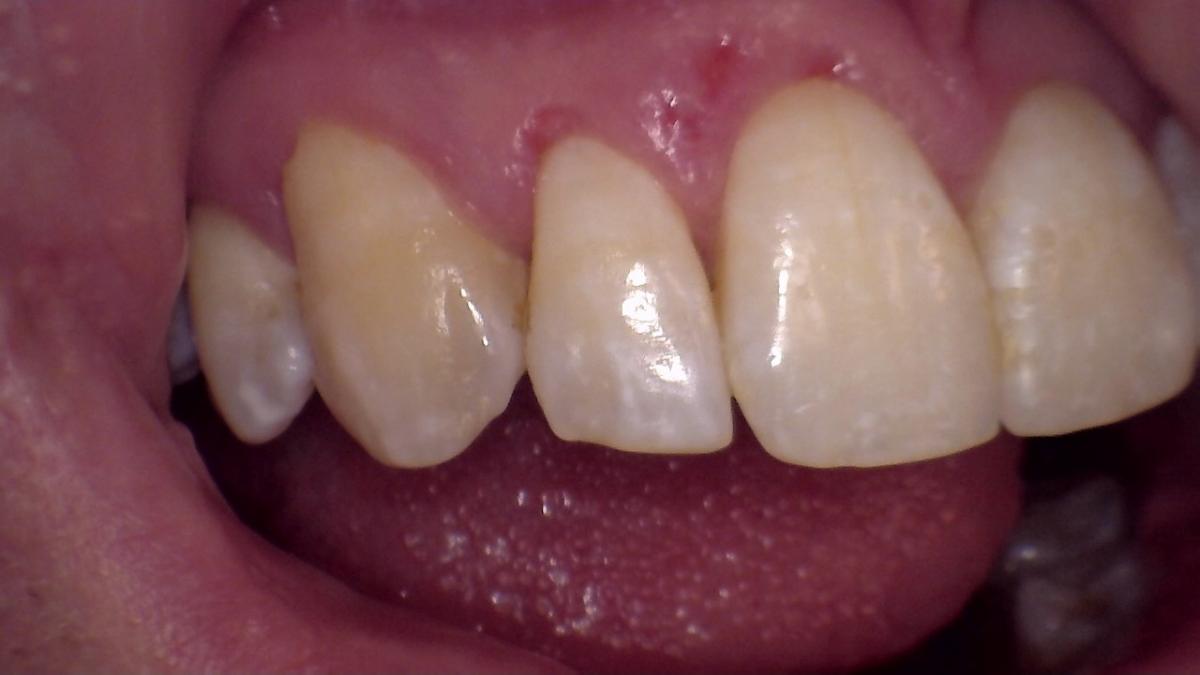 One Year After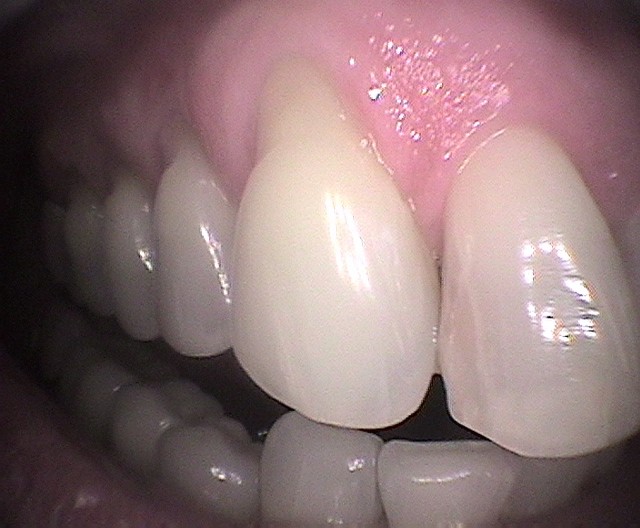 Before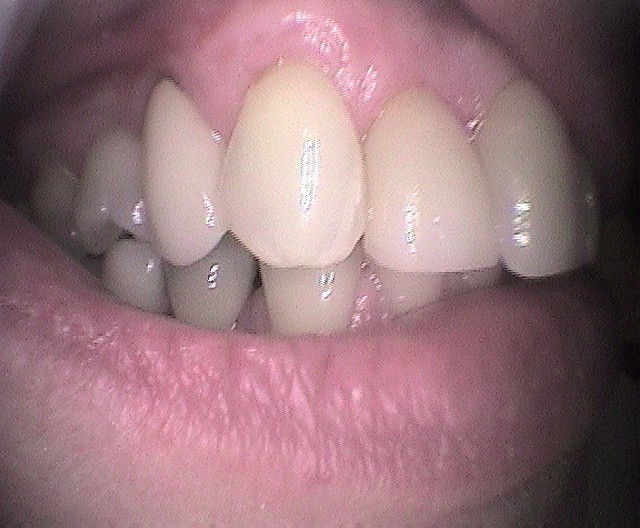 One Year After
Before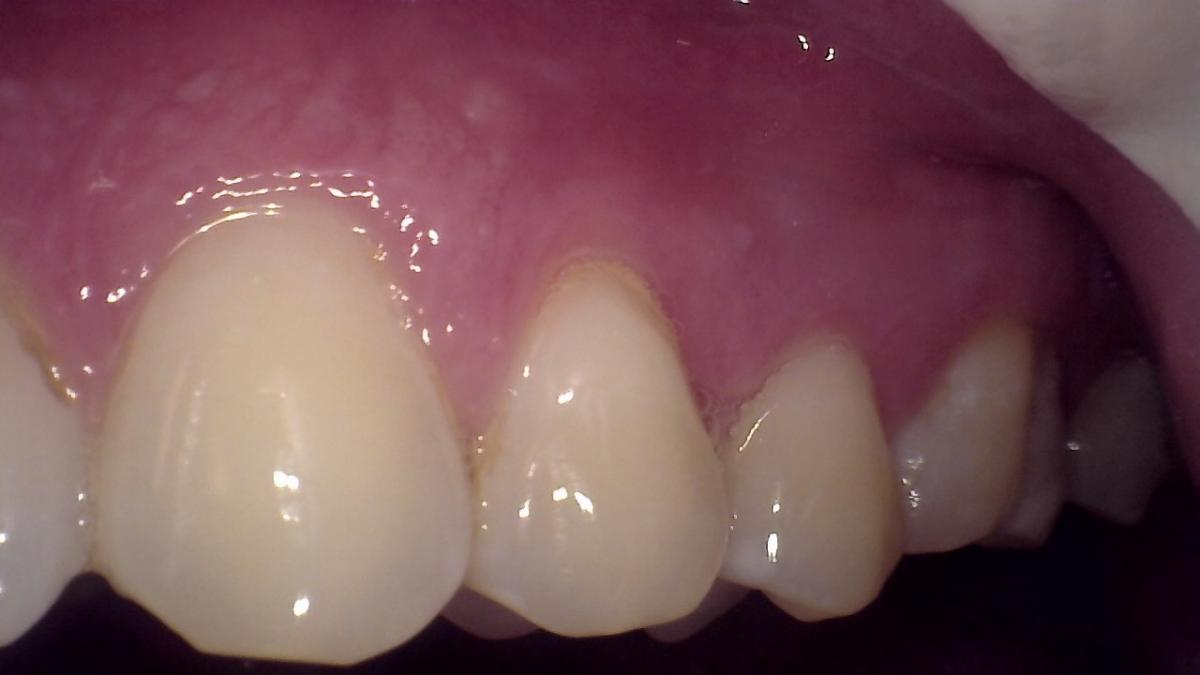 One Year After
The Treatment Process
The PinHole surgical technique can be done in one or two appointments, depending on the patient's condition and personal preference. We begin the procedure by administering anesthesia to keep the patient comfortable and still during treatment. Once the patient is numb, we create a pinhole in the receding gum tissue.
We then use a special device to gently move the gum tissue by peeling and stretching the gum into a healthier and more suitable position on the tooth or teeth. Once the gum tissue is properly positioned and looks natural, Dr. Copulos inserts collagen strips into the pinhole in the gums. These strips keep the gums in place in a much more minimally invasive way and help create new tissue that will ultimately secure the gums in their new location.
How to Prepare for Treatment
Prior to treatment, we will need to schedule a consultation and cleaning visit. The teeth need a professional cleaning in order for the treatment to go as desired. We will determine the cause of the patient's gum recession and discuss ways they can maintain healthy teeth and gums before and after the PinHole procedure.
Patients can prepare for treatment by reading about the procedure ahead of time and understanding what is involved. There is not much preparation needed before the appointment. However, after-care instructions may require lifestyle and habit changes, including diet and hygiene care. We will discuss these at the end of the patient's procedure. Some patients may also need to schedule a follow-up visit to ensure the treatment was successful and the gums are healing as desired.
Benefits of the PinHole Surgical Technique
Traditional gum recession treatments involve the use of donor tissue or soft tissue grafts in order to rebuild the gumline. This soft tissue would be sutured in place and would join with existing gum tissue as it healed. While this traditional grafting treatment is effective, comparable results with better patient experience can be achieved through the Pinhole® Surgical Technique. In a 2017 case study, 96.7% of patients reported minimal discomfort and maximal esthetic outcomes.
The benefits of the Pinhole Surgical Technique include:
Less discomfort for the patient after treatment
Faster recovery for the patient than traditional grafting
No need for uncomfortable sutures
No need for scalpels or invasive surgical tools
No need to take donor tissue from the patient's palate
Excellent, natural-looking, long-lasting results
Frequently Asked Questions About PinHole Surgical Technique
Does the PinHole procedure hurt?
We administer anesthesia for all of our patients. Some may only require a local anesthetic which numbs the site area only. Others may require general anesthesia in which they would be asleep throughout the procedure. Nonetheless, the patient should feel no pain. There may be slight discomfort after the anesthesia wears but can be relieved through over-the-counter pain medication.
What is the recovery period like?
Patients may experience slight discomfort and soreness in the gums after the procedure, which is normal. You may need to alter your diet and hygiene habits to keep the site clean and allow it to heal properly. We will discuss what to do after the procedure, and we may ask you not to brush for a certain period of time. While you should be able to return to your regular diet the evening after your procedure, you may want to limit foods that will not irritate your gums for a few days.
How long does the PinHole procedure take?
The length of time required for treatment will vary between people, and depends on how many teeth need to be treated. The procedure typically takes 10 to 15 minutes for each tooth. However, it may take less time when an entire arch or quadrant is treated in one session. The entire mouth can take up to two hours or more. This will be discussed during the consultation appointment.
How long will it take for my gums to heal?
Patients should be able to resume normal activities the day of or the day after their procedure. The gums typically heal in a few days, and swelling may last for up to 10 days. However, any complications, such as excessive or persistent bleeding, should be communicated to Dr. Thomas Copulos immediately.
How long do results last after the PinHole procedure?
Results can last for years or decades with proper care and maintenance. It is important that patients follow all after-care instructions and continually visit their dentist for routine checkups and cleanings to mitigate gum disease and prevent their condition from recurring.
Schedule a Visit Today
PinHole consultations and treatments are available at our office. The Thomas A. Copulos DDS, PA team looks forward to treating you and creating the smile of your dreams. Call our office at (561) 763-1066 to learn more or schedule an appointment.
Thomas A. Copulos DDS, PA is located at
1000 NW 9th Ct Ste 106
Boca Raton, FL
33486
Recent Posts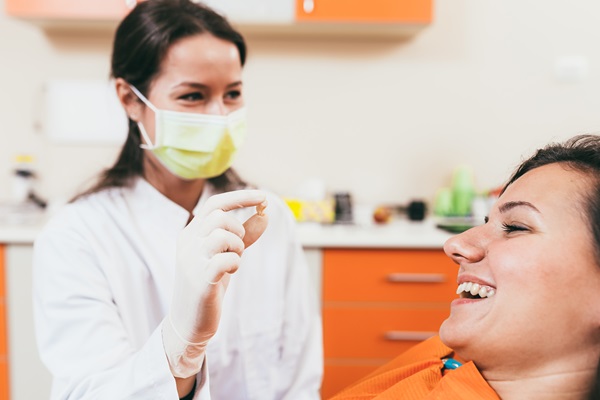 There are many reasons for having a tooth extraction. Research shows that getting this procedure from a periodontist can be good for your dental health. Knowing when to do this can give you the right solution to your dental problem. Here are the details about when to see a periodontist for a tooth extraction.Studies reveal…